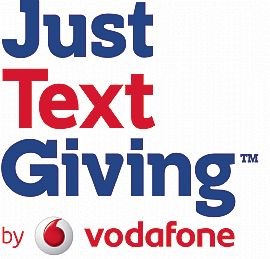 Donate using JustTextGiving
JustTextGiving is the latest initiative by Vodafone that allows you, friends, family, colleague and supporters to donate to the Transplant Patients Trust with a simple text. This fantastic new system ensures every penny of the donation makes its way safely to TPT.
JustGivingText makes is really easy for you to donate £1, £2, £3, £4, £5 or £10. Simply text TTPT 01 to with the amount you would like to donate to 70070. It works brilliantly by either deducting the amount you donate from your phone credit or adding it onto your next phone bill but don't worry; you won't pay VAT or any other charges on your donation. You can even add Gift Aid to your donation, instruction of which will be sent to you via text whenever you chose to donate using JustGivingText.
If you're running your own fundraiser this make it super easy for you to organise and collect your donations, giving everyone the chance to make a valued contribution.
Transplant Patients Trust can help support you with all aspect of your fundraiser. Get in touch and let us know that you want to start a fundraiser and we will help you in any way we can. This includes helping to come up with exciting fundraising ideas, helping with marketing through our website and social media and providing quotes you can pass onto your local press. We can also provide fundraising material for your event including sponsor forms, images and logos to go on all promotional material as well as charity collection buckets and help with your JustGiving campaign and JustGivingText. See our Support Us page for more information on how you can get involved today.